Meet the Winning Tenders Team
Meet our team of tender writing consultants and other essential personnel we call on at Winning Tenders to ensure we maintain our 75% tender win rate average. Starting with…
Ian M Smith, CP APMP – Founder
Ian has over 30 years' experience of winning substantial contracts for a huge range of companies entirely through the bid process.  After many years in the corporate world, Ian set up Winning Tenders with a mission to help SMEs to win public sector contracts. Ian uses his considerable experience of sales and general management to help ensure that clients submit well-structured bids and proposals.
Ian says "Bid preparation and writing are skills in their own right that have to be blended with your subject matter knowledge if you want to be successful. We have a track record of helping companies to win business through delivering effective proposals and tenders. Winning is rarely about having the lowest price: having an advantage (fair or otherwise) over your competition requires mastering the bidding process and knowing what clients need to see and hear."
Ed Hyland, Bid Manager and Writer
Ed has over 7 years' experience of tender writing. He worked for 5 years as in-house bid writer for a healthcare company in London and, following a merger, was appointed Bid Manager for all tenders across the group, winning contracts of up to £1,000,000 in value with central government including DEFRA, local authorities, emergency services, schools and ALMOs. Private sector wins included £1 million contracts with GSK and Rolls Royce.
Ed re-located permanently back to Devon in 2014 and, having taken time out to write a novel and convert an old cob cottage, is now in his second year with Winning Tenders. He has recently written successful bids for a variety of clients winning contracts with Crown Commercial Services, NHS trusts, councils and 'not for profit' organisations for healthcare, transport, recruitment, catering and office equipment companies.
Angela Sothern, Development Manager 
Angela is a business development professional who's worked across the public and private sectors for more than 15 years in the roles of development, marketing, strategy and bid management. She has secured multi-million-pound long term housing maintenance contacts across England and Scotland within the social housing sector. Angela has a post graduate diploma in Marketing from the Chartered Institute of Marketing and in 2018 qualified as a personal performance coach.  Angela is passionate about the development of both people and SME's. Her goal is to help organisations grow and she works diligently with companies and people to win tenders. She has an excellent understanding of the bid cycle and can support clients to achieve the success they desire.
Kate Holmes, Bid Manager and Writer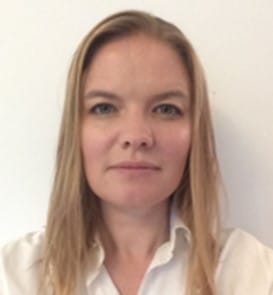 Kate has over ten years' experience as a bid writer and bid manager. She worked at Adecco Group in Bristol for 9 years, supporting a number of different recruitment companies, managing the full bid process, building relationships, often remotely, with people across the business hierarchy.
Now based in Exeter, Kate is also a trustee on a local charity Park Life where she has been involved on fundraising bids writing for grants and other funding. Kate has achieved key client wins in the public sector including NHS framework agreements, ESPO MSTAR Agreements and a number of local government and county council contracts.  Private sector wins across the whole of the UK included RWE Npower and EE.
Trevor Whelan FCILT, Bid Writer and Quality Assurance Assessor
Trevor has had a long and varied career, taking in white collar and blue-collar roles in the public, private and third sectors, from the shop floor to the boardroom. Public sector experience included drafting specifications for tenders and the subsequent evaluation of submissions.
A period in the civil service included reviewing impact assessments, mainly where new or revised regulation was involved. Trevor's broad experience includes transport policy, planning, press/public relations, marketing and operations, primarily in public transport, but also in the logistics sector.
Joanne Manville, PA to Chief Executive Officer
For ten years, Joanne worked in senior Executive Personal Assistant positions, working for Managing Directors, Chief Executives and Boards before starting her own company providing Virtual Assistant services in 2015.
Joanne joined the Winning Tenders team in May 2017 and supports Ian and the team with key back office administrative functions. She is familiar with the world of tendering and also liaises with clients on contract opportunities. Joanne has been teice awarded UK Outstanding Virtual Assistant by the UK VA Awards.
Consultants who we work closely with on particular projects
Hugh Graham, Bid Coach and Presentation Specialist
With over 30 years of senior sales and account management experience where face to face presentations and interviews formed a key part of the decision-making process, Hugh has gained deep insights into face to face and other formal and informal communications. This experience has given him deep insights into how to interpret and respond to what clients are seeking during face to face and other formal and informal communications; this is used to give your team additional competitive advantage.
Hugh coaches bid team members individually on how to deliver key messages in ways that ensure they are interesting and memorable, working closely with each of them to further develop their existing communication skills through increased self-awareness. He achieves this by enabling them to express their individual expertise as well as behaving as one cohesive and integrated team, developing rapport, credibility and trust with prospective clients.
He says: 'I enjoy helping clients sharpen up their bid writing and presentation skills and also coach them as a cohesive and integrated team, developing rapport, credibility and trust with prospective clients that helps to secure the deal.'
Zachary Emmett MBA CP APMP, Bid Director
Zac has over 25 years commercial experience and has led bids for a wide range of clients across the private and public sectors. He has worked at start-ups, fast-growing SMEs and also large global corporates such as Xerox and Vodafone. In 2004, he studied for a full time MBA at Bath Business School. He has UK security clearance and NATO secret clearance which enables him to work with sensitive information in the public sector and the defence industry. He is also a certified practitioner with the Association of Proposal Management Professionals (APMP).
During his career, Zac has successfully led and won tenders ranging from £1m to over £100m, covering all aspects of the tender process from initial identification right through to contract signature. In more recent years, he has also developed a passion for coaching others and helping organisations to implement best-practice processes. This more strategic approach has enabled him to move beyond working on individual tenders to helping organisations improve their in-house capabilities and long-term commercial performance.
Zac says "Winning new business is tough and responding to complex tenders can seem very daunting at times. For me, the key to success is to build a deep understanding of the client's objectives and then to have a set of strong and consistent bid processes in place that you know can deliver success, not just once, but for the long-term".
Vicki Stewart MCIPS, Senior Bid Consultant
Vicki studied English Literature at A level and also at degree level, so has had an interest in the written word since leaving school. After graduating from Bath Spa University College with a 2:1 honours degree, she worked for a film location company writing contracts for film and television crews to film at historic properties. Vicki then moved onto the BBC, where she negotiated and managed the writing of contracts for the Artists (actors, presenters, musicians) who appeared in the BBC programmes and output that she managed.
Vicki worked in the Public Sector for 6 years as a buyer for the police, writing the Pre-Qualification Questionnaires and Invitations to Tender that were sent out to potential suppliers. She then marked and evaluated the completed documents when they were returned. Vicki is a fully qualified member of The Chartered Institute of Procurement and Supply (MCIPS).
Imagine how useful this experience and expertise can be when Vicki manages and reviews your bid. What drives her is ensuring that she and the team deliver a high level of service at a price that is affordable to their clients. Of her mission in the world of tenders and proposals Vicki says: 'My aim is to considerably improve the chances of SMEs winning public sector contracts. We ensure your business improves its chance of winning by writing quality tender submissions.'
Diana Holden, Bid Writer
Educated to degree level, Diana is an experienced and talented Bid Writer with a demonstrable track record of success over the past fifteen years. She understands the language of procurement and knows how to write, structure and present information to improve the impact on bid evaluators.
She work across multiple sectors, however her specialism is in the areas of construction, civil engineering, social housing and transport. Her previous experience as an in-house Bid Writer/Manager for large and small companies enables her to effectively integrate with existing bid teams.
A strong team player with excellent communication skills, Diana is able to converse with internal and external stakeholders at all levels. Enthusiastic and extremely outcome focused, she ensures that all tasks are always delivered to the highest standard and to deadline.
Andrew Field, Bid Writer

Andrew has nearly 20 years' experience working for a US Corporation delivering technology-led managed services to the UK public sector and international clients. With service delivery, sales, solution design and partner management experience Andrew has a significant breadth of knowledge to apply in supporting Winning Tenders clients.
Andrew's most recent roles saw him spend 8 years providing global bid management expertise on multi-million dollar international contracts. Latterly Andrew led the bid pursuit team responsible for capturing major managed services contracts in the developing markets with values frequently in excess of $10m.
Nicola Gordon-Thaxter, Bid Writer
Nicola has fifteen years' experience in successfully managing multi-million-pound bids with central government departments, local government clients and blue-chip commercial clients.  She is a specialist in bidding for public sector business.
Nicola also has extensive experience in producing and maintaining bid libraries for clients, ensuring their boilerplate material is ready to be used for their next bid.
Additionally, Nicola has experience updating company policies where she examines the state of company policies and advises on how best to improve out of date material and ensure it is up to date with current statutory requirements.
Prior to managing bids, Nicola gained over ten years' experience as an account manager, meeting client needs, whilst ensuring that company's commercial interests were maintained.
She has excellent project management skills and is a well organised team player. She has provided successful bid management services in the print, business process outsourcing, financial services, industrial, translation, legal and care home and domiciliary care industries as well as GP surgeries and dentists. She is an active member of the APMP (Association of Proposal Management Professionals) and is certified as a bid manager by this organisation.
Vanessa Cobb, Bid Manager
Vanessa enjoys writing of all kinds, having published articles and poetry in print; also having won an online competition with her first novel and now finalising her first business book. Vanessa's commercial writing experience includes copywriting and ghost-writing for thought leaders.
With much of Vanessa's career spanning the fields of marketing, personal professional development and corporate social responsibility, Vanessa brings her passion both for sustainability and developing human potential to the team at Winning Tenders.
During five years work in HR for Shell UK in the 1980s, Vanessa began voluntarily fundraising for Band Aid, Live Aid and Sport Aid. This was followed by similar stints with the Royal Commonwealth Society, Save the Children and the Hunger Project.
These voluntary roles inspired Vanessa to change career, next taking a full-time position as manager of a community venture in the North East of England in 1990, in which her successful bid-writing experience began.
Vanessa is proud to have joined Winning Tenders as a Bid Manager at the beginning of 2020 and specialises in writing for the sectors of digital technology, education, creative and media, cross-partnership and community development.