Meet the Winning Tenders Team
Our team of tender Bid writing experts and other essential personnel ensures we maintain our 75% tender win rate average. 
Ian M Smith, CP APMP – Founder
Ian has over 30 years' experience of winning substantial contracts for a huge range of companies entirely through the bid process.  After many years in the corporate world, Ian set up Winning Tenders with a mission to help SMEs to win public sector contracts. Ian uses his considerable experience of sales and general management to help ensure that clients submit well-structured bids and proposals.
Ian says "Bid preparation and writing are skills in their own right that have to be blended with your subject matter knowledge if you want to be successful. We have a track record of helping companies to win business through delivering effective proposals and tenders. Winning is rarely about having the lowest price: having an advantage (fair or otherwise) over your competition requires mastering the bidding process and knowing what clients need to see and hear."
Ed Hyland, Bid Manager and Writer
Ed has over 13 years' experience of tender writing. He worked for 5 years as in-house bid writer for a healthcare company in London and, following a merger, was appointed Bid Manager for all tenders across the group, winning contracts of up to £1,000,000 in value with central government including DEFRA, local authorities, emergency services, schools and ALMOs. Private sector wins included £1 million contracts with GSK and Rolls Royce.
Ed re-located permanently back to Devon in 2014 and, having taken time out to write a novel and convert an old cob cottage, is now in his second year with Winning Tenders. He has recently written successful bids for a variety of clients winning contracts with Crown Commercial Services, NHS trusts, councils and 'not for profit' organisations for healthcare, transport, recruitment, catering and office equipment companies.
Kate Holmes, General Manager and Bid Writer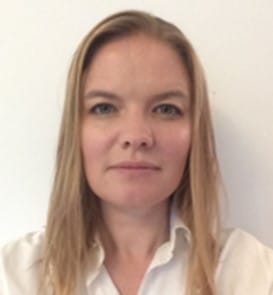 Kate has over ten years' experience as a bid writer and bid manager. She worked at Adecco Group in Bristol for 9 years, supporting a number of different recruitment companies, managing the full bid process, building relationships, often remotely, with people across the business hierarchy.
Now based in Exeter, Kate is also a trustee on a local charity Park Life where she has been involved on fundraising bids writing for grants and other funding. Kate has achieved key client wins in the public sector including NHS framework agreements, ESPO MSTAR Agreements and a number of local government and county council contracts.  Private sector wins across the whole of the UK included RWE Npower and EE.
Angela Sothern, Business Development
Angela is a business development professional who's worked across the public and private sectors for more than 15 years in the roles of development, marketing, strategy and bid management. She has secured multi-million-pound long term housing maintenance contacts across England and Scotland within the social housing sector. Angela has a post graduate diploma in Marketing from the Chartered Institute of Marketing and in 2018 qualified as a personal performance coach.
Angela is passionate about the development of both people and SME's. Her goal is to help organisations grow and she works diligently with companies and people to win tenders. She has an excellent understanding of the bid cycle and can support clients to achieve the success they desire.
Trevor Whelan FCILT, Bid Writer and Quality Assurance Assessor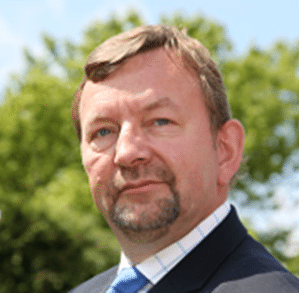 Trevor has had a long and varied career, taking in white collar and blue-collar roles in the public, private and third sectors, from the shop floor to the boardroom. Public sector experience included drafting specifications for tenders and the subsequent evaluation of submissions.
A period in the civil service included reviewing impact assessments, mainly where new or revised regulation was involved. Trevor's broad experience includes transport policy, planning, press/public relations, marketing and operations, primarily in public transport, but also in the logistics sector.
Joanne Manville, PA to Chief Executive Officer 
For ten years, Joanne worked in senior Executive Personal Assistant positions, working for Managing Directors, Chief Executives and Boards before starting her own company providing Virtual Assistant services in 2015.
Joanne joined the Winning Tenders team in May 2017 and supports Ian and the team with key back office administrative functions. She is familiar with the world of tendering and also liaises with clients on contract opportunities. Joanne has been teice awarded UK Outstanding Virtual Assistant by the UK VA Awards.
Hugh Graham, Bid Coach and Presentation Specialist
With over 30 years of senior sales and account management experience where face to face presentations and interviews formed a key part of the decision-making process, Hugh coaches bid team members individually on how to deliver key messages in ways that ensure they are interesting and memorable.
Zachary Emmett MBA CP APMP, Bid Director
Zac has over 25 years commercial experience and has led bids for a wide range of clients across the private and public sectors. He has an MBA from Bath Business School as well as UK and NATO secret clearance which enables him to work with sensitive information in the public sector and the defence industry.
Vicki Stewart MCIPS, Senior Bid Consultant
Vicki studied English Literature at degree level, so has had an interest in the written word since leaving school. Vicki worked in the Public Sector as a buyer for the police, writing the PQQ's and ITTs as well as evaluating returning bids. 
Diana Holden, Bid Writer 
Diana is an experienced and talented Bid Writer with a demonstrable track record of success over the past fifteen years. She understands the language of procurement and knows how to write, structure and present information to improve the impact on bid evaluators. 
She works across multiple sectors, but specialises in construction, civil engineering, social housing and transport.  
Andrew Field, Bid Writer  
Andrew has nearly 20 years' experience working for a US Corporation delivering technology-led managed services to the UK public sector and international clients. Andrew's most recent roles saw him spend 8 years providing global bid management expertise on multi-million dollar international contracts. 
Nicola Gordon-Thaxter, Bid Writer  
Nicola has fifteen years' experience in successfully managing multi-million-pound bids with central government departments, local government clients and blue-chip commercial clients.  She is a specialist in bidding for public sector business, producing and maintaining bid libraries and updating company policies.   
Vanessa Cobb, Bid Manager   
Vanessa enjoys writing of all kinds, having published articles and poetry in print; award winning novelist and now finalising her first business book as well as commercial writing experience  including copywriting and ghost-writing for thought leaders. 
Are you ready to become a partner client?
Winning Tenders identifies opportunities, per-qualifies them and presents them to our client partners, all free of charge. The more we work with client partners the more intelligence we build and so the pre-qualification of opportunities gets stricter and the number of contract wins becomes greater through the bid writing process we then deliver. 

"Winning Tenders has enabled DSSL Group to capture revenue and contracts that would have passed us by and enabled our teams to focus on serving our existing customers whilst still achieving new contract growth."

(Aaron Stephens, Group Managing Director, DSSL Group)

"Their help with winning a major NHS contract for us was second to none and we will most definitely continue to use them for future tenders as well as recommend them to anyone asking our advice."
(Tracey Cohen General Manager, Lazerbeam Fire and Security)

"You'll be pleased to know that your 100% success rate is intact – we have been awarded the Vodafone contract!"
(James Freeman, CEO Reading Transport Ltd)